Kirsten Hunneyball Student Interview | Getting Started As A Music Producer
Your fellow students play as much a part in your experience at Abbey Road Institute as the academic staff, the industry-standard equipment and recording studios and the course itself. To give you some insights into why students study with us and what their experiences are like we recently interviewed one of our current students, Kirsten Hunneyball. Kirsten is part of the October 2020 intake on our Advanced Programme in Music Production and Sound Engineering course.
Kirsten has been a musician since she was about 7 years old when she started playing the piano and shortly afterwards, she took up the trumpet as well. Having spent most of her school days in rehearsal rooms and playing in the school orchestra, music has always been a major part of her life. After high school, she started studying audio engineering at another university, but her mental health took a turn and she dropped out as she believed she wasn't good enough. 9 years later after having regretted this decision, she decided it was time to follow her dream again. So, at the age of 29, she quit her job, sold everything she owned, moved cities, and started studying at Abbey Road Institute. In this interview, we chat with her about her experience so far and what studying music production has meant to her.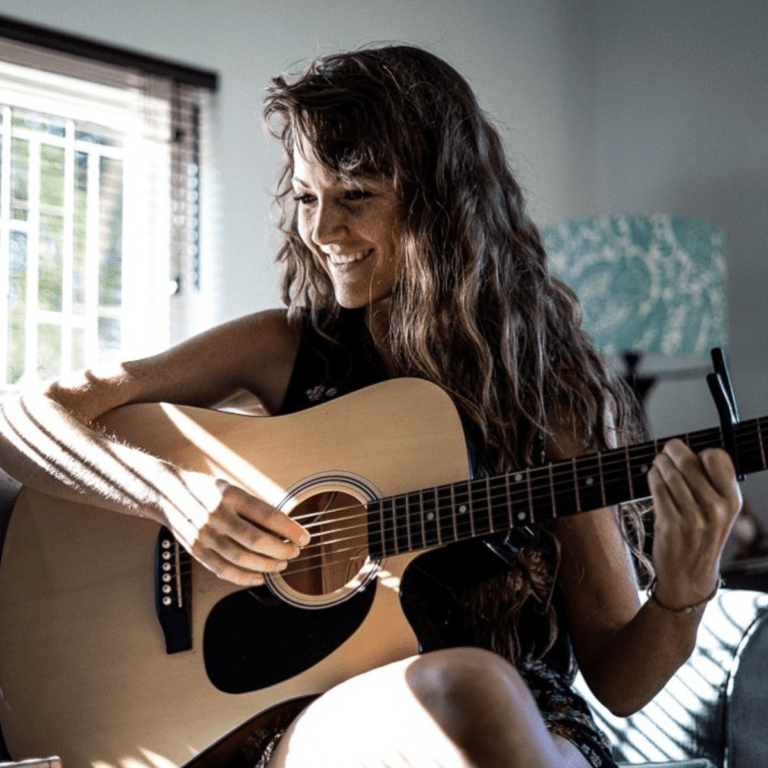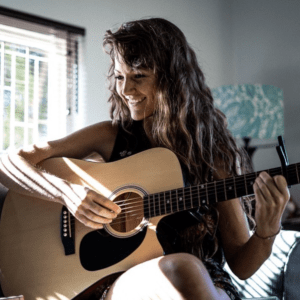 ARI: "So, Kirsten, what motivated you to study music production and audio engineering?"
Kirsten: "After high school, I went for an aptitude test. My results showed two possible careers. 1. A musician and 2. A civil engineer. So, it's quite funny that my studies involve music-based engineering ha-ha! But the thing that really motivated me was this: I had always played in bands and relied on others to support my music creation (I sing and play the trumpet, so naturally I was always supported by a band in the creative process). I moved to a small town called Ballito and quickly realised how poor the sense of music culture was in this town. I felt like a part of me was missing without band members. And so, one day I thought "How can I create music without the need for physical band members?" The answer was to learn how to produce. I had never even heard of the term "DAW' before coming to Abbey Road, but my motivation was to learn as much as I could from the best of the best in the industry, hence choosing Abbey Road Institute and so far, I have learnt incredible skills that have equipped me to create my own music."
ARI: "Can you tell us a bit more about those skills you have learnt?"
Kirsten: "First and foremost, I have learnt in-depth techniques for music production, mixing, mastering, editing etc. as well as gaining hands-on experience in a live recording set-up. We've also explored interesting and relevant topics such as electronics, acoustics, film sound and music history. The thing that has benefitted my personal career significantly is the business module. It's given me a great outline to approach my professional career once the course is done. Often after people study, they are kind of left in the dark about how to start a career in their relevant industry. I appreciate the way that ARI equips you with practical skills to utilize in a real-life setting once having graduated. I also really appreciate the way in which our lecturers have always motivated us to go the extra mile. For example, our Course coordinator, Ben Ludik, said in the first lecture he "wants to take us on a journey that will equip us with the ability to master our tools so that we can best serve the creation of music." 
And in our business lecture, CEO, Christi van Der Colff spent the good half of a lecture addressing each student personally, asking what their ambitions were and encouraging us to explore our limiting beliefs. She made one pertinent idea noticeably clear. "You can do whatever you put your mind to."
ARI; "will you be starting your own music business then?"
Kirsten: "I have some ideas that integrate my previous qualifications as a life coach. I've always wanted to marry the world of helping people and the creative industry, so my business plan (we do a business plan in our last semester) is to explore this concept. Watch this space, it's still in the development phase! The cool thing is that it's a legit business plan, so if I wanted to, yes I could start this business once I leave ARI."
ARI: "What have your personal challenges been this year?"
Kirsten: "I had little experience in music production when I came to ARI, so at first, I felt behind my other classmates. But the way the course is structured really helped me go step by step, each concept building on the previous one, which made it easier to understand things. I just had to get over my fear of not knowing. I had to ask for a lot of help in the beginning, which was readily given to me by fellow students and staff members. I was able to sit in with lecturers as they did their own projects so that I could learn through observation and ask questions. 
I also struggled a lot with self-doubt in my skillset. Sometimes I would be sitting in the studio with a completely blank mind going, "Flip, what do I do now?" but I was always either able to ask for help, or I persevered through the doubt and fear by taking one step at a time. 
ARI: "You are part of the October 2020 class. What has your experience been with fellow classmates?
Kirsten: "There's only five of us in the class (ARI classes are quite small) which has given me the chance to form lifelong friendships over this year. Each one of us is vastly different but with some area of expertise. We have an incredible jazz pianist, a tech-savvy guy, a pop artist, and a video game composer. All our personalities gel so well, and we are often in stitches laughing in class because of the positive energy amongst us. We've had chances to work collaboratively which has opened us up to new perspectives and skills. I really feel like I'm a part of a little family and love all my classmates dearly. (I'm also the only girl in my class ha-ha!). In and out of class we have gotten to know and love each other's little quirks as well as understanding and helping support each other through our challenges. ARI has shown me that the connections and relationships you build in the music industry are as important (if not more) than the technical skills you acquire along the way. 
You cannot have one without the other, and ARI affords me both solid technical foundations and personal, collaborative relationships.
ARI: "You're The only girl in your class. How has that been?"
Kirsten: "Honestly, most of the time I forget that I'm the only girl! I love the energy of every student and staff member and feel as if we are all equal, on the same playing field. I've never felt treated differently or anything like that. In fact, it's quite cool to be able to represent the small number of women in the industry out there and I've made some good connections with other females around the world in the same industry. I have felt super relaxed and inspired by those around me and don't think the fact of being a girl has made that experience any different."
ARI: "Do you have some behind the scenes moments you'd like to share?"
Kirsten: "One day, during a bout of load shedding, Lein (a fellow student) and I went into the main live room recording studio. It was pitch black. Because of the acoustic treatment of the room, there was not a speck of light. The darkest I've ever experienced. But we found our way to the piano and started playing an improvised duet together. 
It was magical! It reinforced my belief that music goes beyond the physical senses and you don't need to be able to see things to understand how they work – a perfect metaphor for sound!"
ARI: "What has your experience been outside of the classroom since you got to ARI?"
Kirsten: "The connections I have made since coming to ARI have been spectacular! I got in touch with Grant Harris, the owner of Sounddex, after he presented a workshop at the Institute and I am now a regular blog article contributor on his website. I also got a chance to present a webinar to SoundGirls.org on imposter syndrome. I met Lebo (Lion King singer) and Kahn (The Parlotones), I got a chance to play trumpet on Rob Davidson's song "Feast" (Pianist for the Parlotones). These are just a few cool experiences outside of the classroom, I could write a whole book about the rest, but I'll leave it at those for now ha-ha!
ARI: "What are some of the biggest lessons you've learnt over this past year?"
Kirsten: "ARI has taught me to challenge my perceptions and work outside of my comfort zone. For example – Darius (a fellow student) and I are complete opposites when you look at our personalities. At first, I shied away from collaborating with him because we are so different. But during a workshop, our lecturer said that we should try to work with people we wouldn't normally work with so that we can expand our experience as producers. So, Darius and I got together to write a song called "Far Away", and it was an extremely rewarding process to mix our genres, ideas, and personalities together. 
This shows me how music is about getting out of your comfort zone and having an open mind whilst bringing your strengths together to serve the purpose of music. So, I guess the biggest thing I've taken out of this course is challenging my perceptions, moving beyond my limiting beliefs and the importance of connections/relationships in the industry.
ARI; "What does your future hold?"
Kirsten: "I plan to continue developing my skill set as a producer as I still am an infant in the industry and to continue creating music. I am currently working on putting together some of my personal work to release in an EP and I also am very interested in the audio process that goes along with film/video. I'm going to get some location sound recording experience after my course and will probably look at the postproduction side of film sound as a starting point. I'd also like to see where my business plan takes me as I would love to start my own business that combines my musical and coaching skillset."
ARI; "Any words of wisdom for aspiring students?"
Kirsten: "Yeah, I'd say that if you're passionate about music production, this is the place to be. The things I have gained in this course have far surpassed my expectations and I have grown immensely over this past year. I would say to those people who are doubting if they are "qualified enough to apply", don't be scared! Take the leap of faith as I did! When I started at ARI, I had zero music production knowledge and it was super scary, but the course is designed to meet you exactly where you're at and moves in a fluid way to help you develop and understand things in a practical way.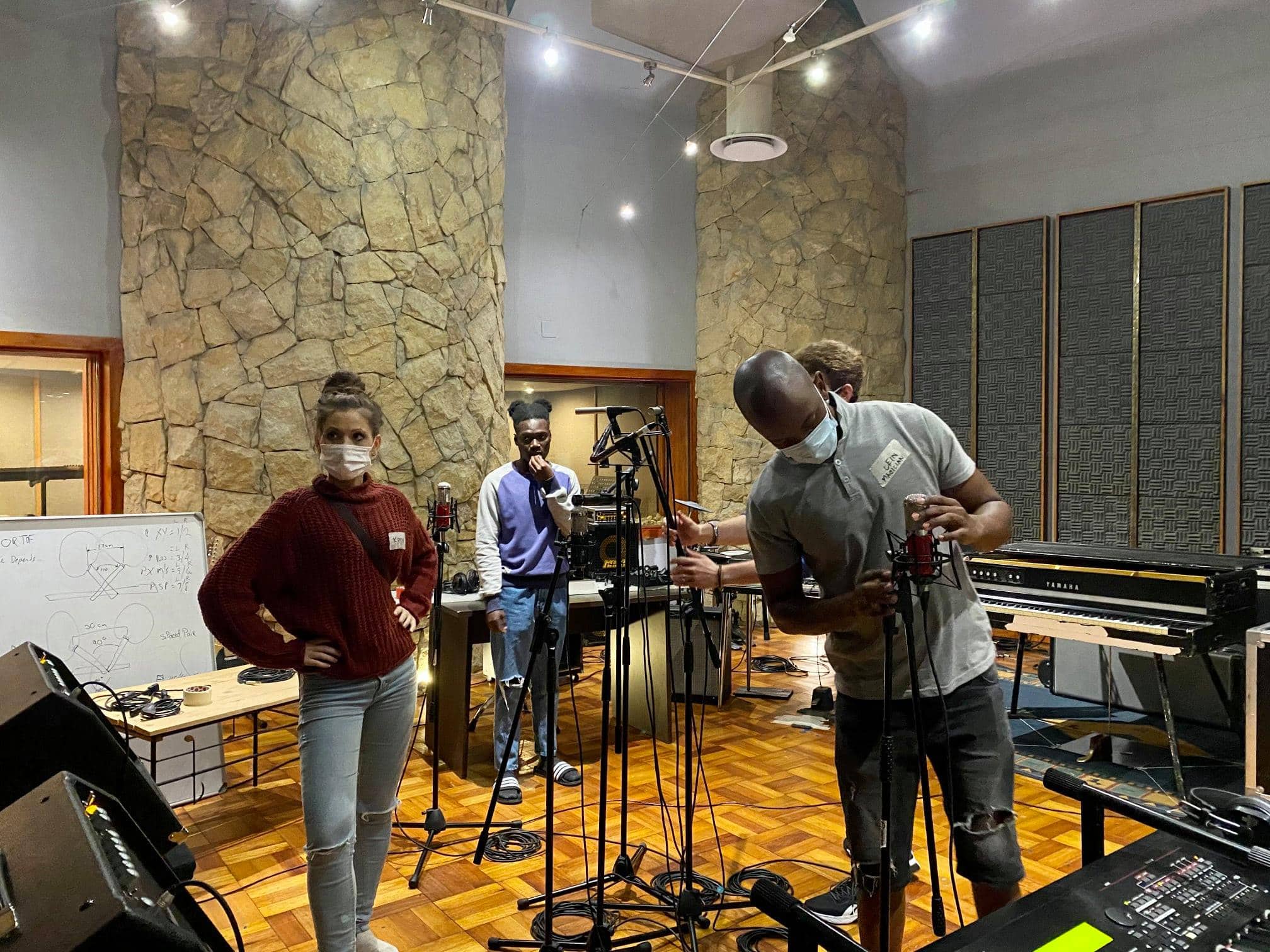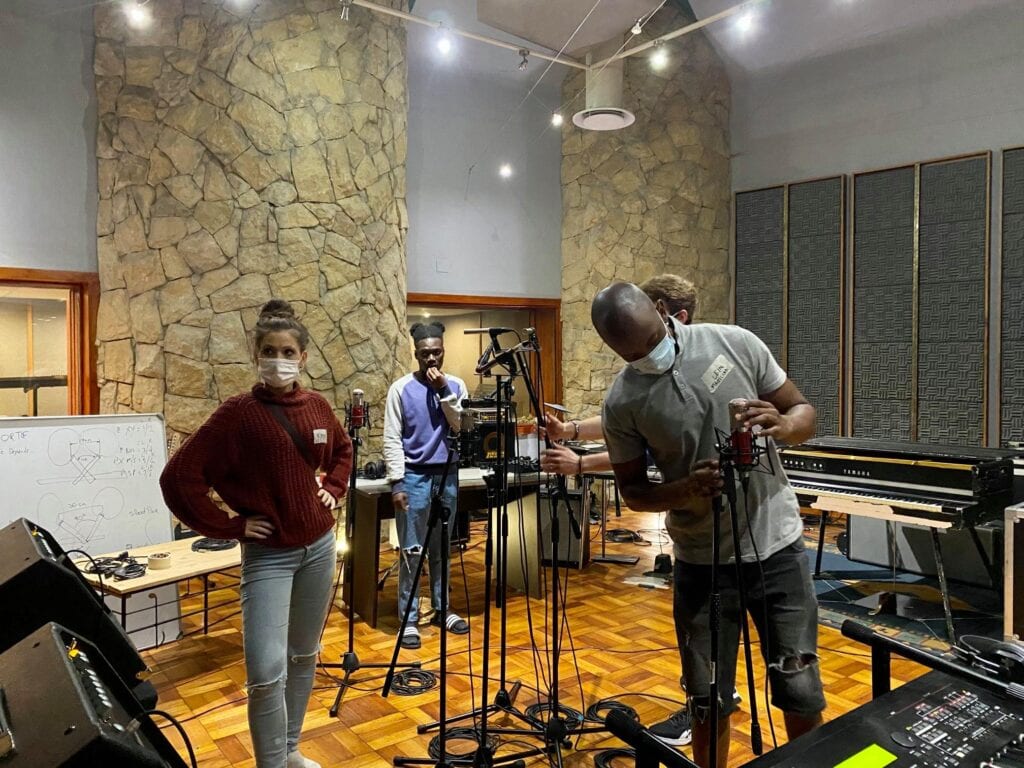 THANK YOU, Kirsten! WE are looking forward to FOLLOWing YOU in your career.
Follow Kirsten here:
Insta: @hunneyball_ 
Check out the student project with her featuring singing Alicia Keys, If I ain't got you.
could this be you?
If you're considering a career in music production or audio engineering and want to talk about your options and how to do this let us know. We'd love to talk to you about what a course like ours can offer you and the career opportunities that are available for you. Book a personal tour or call and we can give you one on one advice.